icedevice
Baitfish Rank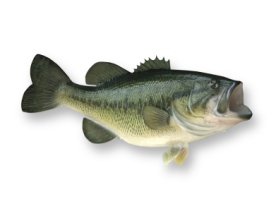 Joined: 24 Jan 2016
Posts: 4
Total Points: 5

Posted: Sun Jul 02, 2017 1:42 pm

Post subject: Monponsett Pond(s)

---

Despite living in the general area for my entire life, I had never been to Monponsett to fish until a few months ago. I ignored the reviews (not very good, stay away, etc) and went to check it out. Great state boatramp and parking(no $$ needed), but the fishing.....not so good. It looks bassy enough, but other than losing a 3 pound bass, all I managed to catch were sizable pickerel. I poked around 3 or 4 streams/rivers that come out of the place and still nothing. You can usually find something around the inlets/outlets, right? It was a lot of paddling in the kayak for not much payoff. I promised myself I'd take my small boat down there in the summer before writing it off. It'll be easier with a motor. There is a VERY small connection between the 2 sides of the lake, but its only good if you're in a cartopper. You couldn't get a bass boat under the bridge to explore the East side of the lake.
As a final warning, the mosquitos were as bad as I've seen them in quite a while!