funkycoldmedina
Baitfish Rank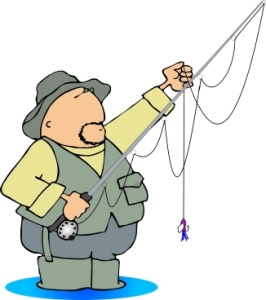 Joined: 16 Aug 2017
Posts: 1
Total Points: 1

Posted: Wed Aug 16, 2017 6:59 pm

Post subject: New from Weymouth

---

Hey everyone. As title states I'm new and live in Weymouth.

Have gear for freshwater and another for saltwater. Also trying to get my son into fishing who just caught his first pumpkinseed.

Looking to learn from all of you and looking for any advice you can share.
dogbone_384
Rainbow Trout Rank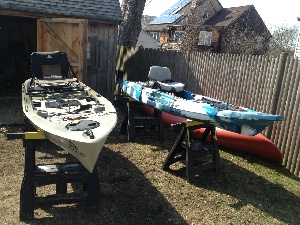 Joined: 10 Jun 2014
Posts: 88
Total Points: 96

Posted: Tue Sep 12, 2017 10:15 am

Post subject:

---

Welcome to the forum.



Whitman's

Pond

is a good place to start. There's shore access along rte 53 and Middle street. If you have a small boat, kayak, canoe, etc., there's a concrete ramp on Middle street.



Jacob's Pond

on Jacob's lane (off route 123) in

Norwell

used to be very good until the town treated the water to kill off the weeds a few years ago. It held a good supply of bass, pickerel, and yellow perch. It might be better now.



Sunset Lake

in

Braintree

is a third option, but the town treated the water in June, eliminating most of the weeds. My best bass was just over 3 pounds there, with bigger pickerel. Shore access is good once you enter the High School road off Franklin street. There's also a parking area along Franklin street.

Good luck.