Username:
don51
First Name:
Don
Last Name:
Icon:
Member Since:
08/15/11 08:05 AM
Last Login:
07/17/17 02:09 PM
Profile Views:
8582
City:
Whitman
State:
Massachusetts
Zip:
Country:
USA
Website:
Interests:
Fishing, Kayaking, Hiking. Just being outdoors!
About Me:
Retired
Favorite Fish
to Catch:
Freshwater Species
Favorite Type
of Fishing:
Spinning
Water Type:
Freshwater
Favorite Lures:
Plastics
Fishing Rods:
St. Croix
Shimano
Fishing Reels:
Shimano
Quantum
Fishing Techniques:
Start with fast moving baits, then slow it down if need be.

Favorite Fishing Spot:

Flag Profile:





Avg. Rating: 5

# of Ratings: 2

04/25/17 05:23 PM

03/09/17 04:41 PM

01/27/17 01:06 PM

01/27/17 01:05 PM

01/08/17 03:44 PM

01/08/17 03:43 PM

View all 8 of Don's Photos

User has 8 photos in their collection.
No messages yet. Be one of the first to send this user a message.

Send Don a message
Don's Current Rank:


Striped Bass Rank
With 1315 Total Points

Special Awards Achieved: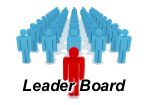 Leader Board



Previous Ranks Achieved:
How are ranks determined?


Below is where we list statistics for the number of reviews, comments, message board posts, etc. that this user has posted on all the Fish Finder sites. The higher total overall points a user has, the higher the user's ranking.


Total Trips:
0
Total Photos:
8
Total Hotspots:
0
Total Trip Reviews:
1
Total Trip Comments:
174
Total Location Reviews:
0
Total Location Comments:
0
Total Locations Added:
0
Total Locations Edited:
0
Total Message Board Posts:
1132
Total Species Comments:
0
Total Species Recipes:
0
Total Species Edited:
0
Total Amenities Added:
0
Total Amenities Edited:
0

---

Total Overall Points:
1315

---

Find trip comments by don51
Find trip reviews by don51
Find message board posts by don51