Username:
bassnbeans
First Name:
Bob
Last Name:
Laverriere
Icon:
Member Since:
10/16/13 08:20 AM
Last Login:
06/23/17 05:46 PM
Profile Views:
811
City:
METHUEN
State:
Massachusetts
Zip:
01844
Country:
USA
Website:
Interests:
bass fishing/ hunting and spending time with grand kids.
About Me:
been bass fishing for over 40 yrs. many tournaments under my belt. some good some bad. now i really like to teach the younger guys some of the tricks of the trades, i'm no pro but still put fish in a livewell. i made my own bass jigs, and silver buddys. i have a nick-name the guys call me BEANS[ DIRTY JOKE I ONCE TOLD]
Favorite Fish
to Catch:
large mouth- smallmouth
Favorite Type
of Fishing:
junk- pads-grass docks.
Water Type:
Freshwater
Favorite Lures:
custom jigs swimbaits
Fishing Rods:
all star st. croix
Fishing Reels:
shimano daiwa
Fishing Techniques:
pitching/flipping burning spinnerbaits

Favorite Fishing Spot:
masibesic

Flag Profile:


| | | |
| --- | --- | --- |
| | Bob Laverriere's Messages | |
No messages yet. Be one of the first to send this user a message.

Send Bob Laverriere a message
Bob Laverriere's Current Rank: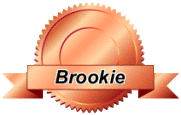 Brook Trout Rank
With 47 Total Points


Previous Ranks Achieved:
How are ranks determined?


Below is where we list statistics for the number of reviews, comments, message board posts, etc. that this user has posted on all the Fish Finder sites. The higher total overall points a user has, the higher the user's ranking.


Total Trips:
0
Total Photos:
0
Total Hotspots:
0
Total Trip Reviews:
0
Total Trip Comments:
0
Total Location Reviews:
0
Total Location Comments:
0
Total Locations Added:
0
Total Locations Edited:
0
Total Message Board Posts:
47
Total Species Comments:
0
Total Species Recipes:
0
Total Species Edited:
0
Total Amenities Added:
0
Total Amenities Edited:
0

---

Total Overall Points:
47

---

Find message board posts by bassnbeans