Username:
massdoubletap
First Name:
Marty
Last Name:
Icon:
Member Since:
08/04/14 01:19 PM
Last Login:
10/07/17 11:04 AM
Profile Views:
2482
City:
State:
Massachusetts
Zip:
Country:
USA
Website:
Interests:
About Me:
Favorite Fish
to Catch:
Favorite Type
of Fishing:
Water Type:
Favorite Lures:
Fishing Rods:
Fishing Reels:
Fishing Techniques:

Favorite Fishing Spot:

Flag Profile:


Name
Details

Map It

Memorial Day weekend Winnipesaukee

No Reviews
Views: 764
Lake Winnipesaukee, NH
5/27/2017

For me, the best time to go camping and fishing around Winnipesaukee is before bike week.

I've made it a yearly thing now to camp and fish for a few days Memorial Day weekend, although this year it was busier compared to last year (was the only person around), still it is peaceful enough and less congested to get some good localized fishing done.

For 100 bucks, you can rent a boat and get on the main lake.

Keep in mind in NH mid May to mid June is catch and release only, I'm assuming due to the spawn.

Caught a bunch of 2+ lb smallies, boat traffic was not too bad, had a ball.


Map It

---

This user has created 1 trips
| | | |
| --- | --- | --- |
| | Marty's Latest Mapable Trips | |
Below is the latest "mapable" trip this user has plotted.



10/07/17 11:06 AM

LMB
4lb 10oz larry, Dick's finally got my favorite senkos back in


Avg. Rating: 5

# of Ratings: 1

08/20/17 11:03 AM

Spot pond LMB
4lb 4oz Larry 7/2/17 on a 5" GY senko bluegrass color Texas weightless VMC 3/0 EWG


Avg. Rating: 5

# of Ratings: 1

07/03/17 03:43 PM

Winnipesaukee smallmouths
6-10' windy flats, in between docks


Avg. Rating: 5

# of Ratings: 2

06/22/17 10:16 AM

06/22/17 09:59 AM

06/22/17 09:59 AM

View all 14 of Marty's Photos

User has 14 photos in their collection.
From
Message
bower
09/28/17 04:52 PM




Very windy but if you go on the southside of the peninsulas you'll get no wind at all I fished on the northwest side by rt93 lots of good castings spots but no fish there was a Ranger going around in the boat he told me the other boat was coming near me and they were zapping fish then they scooped him up and check them for mercury . Couple days ago I caught 2 small bass there less then a pound good luck

---

User has 1 visible message.

Send Marty a message
Marty's Current Rank: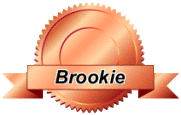 Brook Trout Rank
With 26 Total Points


Previous Ranks Achieved:
How are ranks determined?


Below is where we list statistics for the number of reviews, comments, message board posts, etc. that this user has posted on all the Fish Finder sites. The higher total overall points a user has, the higher the user's ranking.


Total Trips:
1
Total Photos:
14
Total Hotspots:
1
Total Trip Reviews:
0
Total Trip Comments:
0
Total Location Reviews:
0
Total Location Comments:
0
Total Locations Added:
0
Total Locations Edited:
0
Total Message Board Posts:
10
Total Species Comments:
0
Total Species Recipes:
0
Total Species Edited:
0
Total Amenities Added:
0
Total Amenities Edited:
0

---

Total Overall Points:
26

---

Find message board posts by massdoubletap