kayakinfool
Baitfish Rank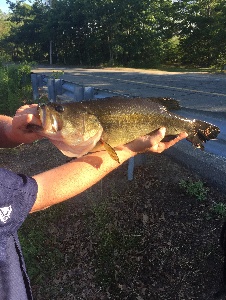 Joined: 15 May 2017
Posts: 7
Total Points: 7

Posted: Mon May 15, 2017 6:30 am

Post subject: North Shore pond

---

Went to one of my favorite ponds on the North Shore this weekend (Saturday) with my buddy.

Took the yaks out. Water level was high and it was overcast with little wind. About 12 hours before the storm.

Basically no bites on the main pond but a few hits in the cuts and back creeks. Nothing of size. Between my friend and I we got 6, nothing bigger than 2 lbs. He got a nice pickerel but it was a slow day.

Water temp was about 54 degrees and water clarity was limited. Not on beds (at least at this location). But they were eating craws. At least one was wearing lipstick all over their top lip and inside their mouth on the crush plate.

Hopefully this week is the warming we need to get things going around here. Been a very slow spring (outside of some decent pickerel, and the trout of course).

Tight lines all
stump
Largemouth Rank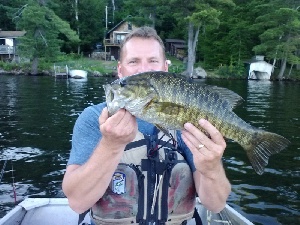 Joined: 27 Jun 2013
Posts: 274
Total Points: 599

Posted: Mon May 15, 2017 7:48 am

Post subject: Re: North Shore pond

---

kayakinfool wrote:
Went to one of my favorite ponds on the North Shore this weekend (Saturday) with my buddy.

Took the yaks out. Water level was high and it was overcast with little wind. About 12 hours before the storm.

Basically no bites on the main pond but a few hits in the cuts and back creeks. Nothing of size. Between my friend and I we got 6, nothing bigger than 2 lbs. He got a nice pickerel but it was a slow day.

Water temp was about 54 degrees and water clarity was limited. Not on beds (at least at this location). But they were eating craws. At least one was wearing lipstick all over their top lip and inside their mouth on the crush plate.


Hopefully this week is the warming we need to get things going around here. Been a very slow spring (outside of some decent pickerel, and the trout of course).

Tight lines all



Thats been my last 4 fishing trips, Im hoping the warmer weather moves things along as well.